Gilmore Girls: A Year in the Life Countdown – Nov 14
Rory Gilmore (Alexis Bledel) got a lot from her mother, and a unique style all her own was definitely one of those things.  Whether it was jeans and a 'Reading is Sexy' t-shirt or all dolled up for a Friday Night Dinner, we've compiled our favorite Rory outfits below.  Did yours make the cut?  If not, let us know by leaving a comment or tweeting us @FrontRowChat
Lisa- Rory dressed to play golf with Richard (S1E3)
Sairah- Rory's dress that she wore at her first Life and Death Brigade party (S5E7) Rory never dresses in formal entire. It is not a "Rory" thing to do. This is why I really enjoyed seeing her step out of her comfort zone and explore another side of herself.
Cassie- Rory's 21st birthday party LBD (S6E7) – It's hard to really go wrong with a little black dress.  And this one, with the sheer overlay is the perfectly demure way to enter adulthood.  Rory's clothes were never quite as crazy as her mom's and I envied almost all of her dresses– this one most certainly included.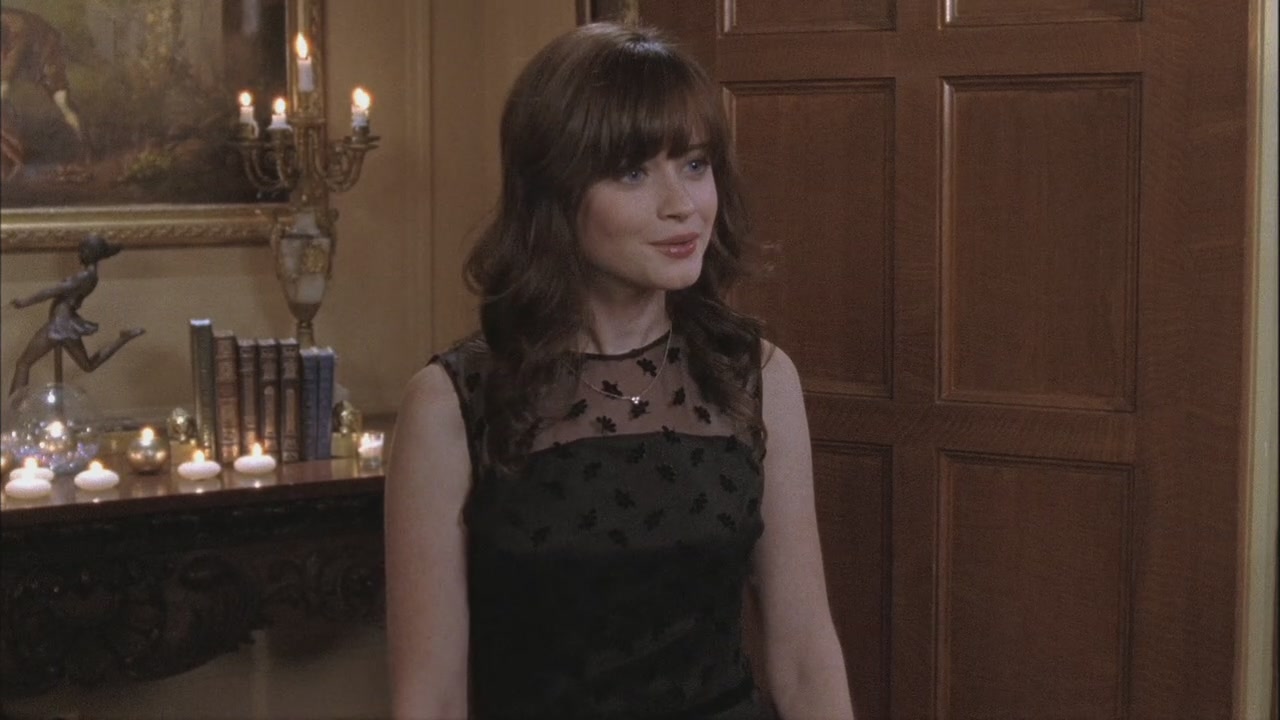 Aubrey- The Chilton uniform (improved version)- It's probably because I went to a school without one, and was always curious, but I loved Rory's uniform. It definitely helped that it was shades of blue that made her eyes pop. But really there was something adorable about Lorelai lovingly raising the hem, and Rory being nervous about it getting too high, that secured its place in my heart. (
 (image via Polyvore)
Hannah- Rory's First Dance Dress (S1E9) – I love this dress!  I love even more that Lorelai made it for her.  It's a beautiful dress and think it was a great pick for Rory's first dance! Even with the drama that happened after, it was a great first for Rory and she did it in style.
Gilmore Girls: A Year in the Life premieres on Netflix on Nov 25.
Image credit: The WB